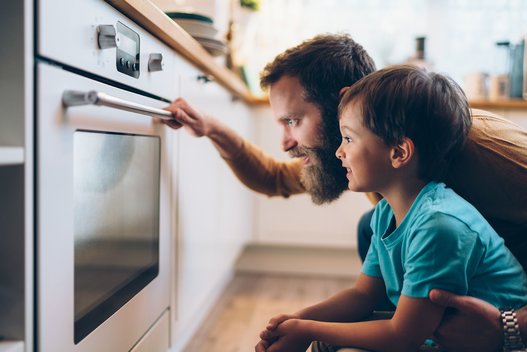 So, you're wondering what these cookies are all about.
Here, we explain why we use them, how they make for a better experience with us, and the choices you can make.
What are Cookies?
Cookies are small data files stored on your browser or device. They may be sent by the operator of the site or app you are visiting, in this case Clearpay ("first-party cookies"), or by third parties, such as our service providers and digital partners ("third-party cookies"). Other similar technologies may be used, such as tracking pixels or browser local storage (together "cookies"). For example, we partner with third-party analytics providers, like Google, to help us understand how you use our services so that we can improve your experience with us.
Cookies We Use and Why
When you visit our site or app, we use cookies to help make it work smoothly, as well as to provide a personalised experience for you. Here are the ways that we use cookies.
Type of cookie
Purpose/s
Necessary

These cookies are necessary to make our site and app work and can't be switched off in our systems. They are usually set in response to your request for services. For instance, enabling secure login and authentication, remembering your cookies choices, and other identity management, security and fraud prevention purposes. You can set your browser or device to disable these, but our site or app may not work properly. In particular, you will have to make your cookies choices each time you visit us.




The service providers who store third party cookies on our behalf are CloudFlare, One Trust, Okta, authO, LaunchDarkly, Onfido, friendbuy.

Functional

These cookies allow us to enhance functionality and provide you a personalised experience. For instance, to remember your preferences, such as your form information when you navigate back or forward on our site or app. If you do not allow these cookies, some or all of these functions may not work properly.

Performance

These cookies allow us to understand how you interact with our site or app so we can measure and improve our performance. For instance, counting visits and traffic sources and capturing your navigation activities on our website. If you do not allow these cookies, we won't be able to better understand how we can improve your online experience.




The service providers who store third party cookies on our behalf are Sentry, Amplitude, Pardot, Marketo, New Relic, Google Firebase, Google Universal Analytics.

Marketing

These cookies allow us and our digital partners to show you relevant adverts on other sites. For instance, uniquely identifying your browser or internet device, links you have clicked and content you have viewed on our site and app. If you do not allow these cookies, you may experience adverts that are less relevant to you.




The service providers who store third party cookies on our behalf are branch.io, Rakuten Advertising and Iterable.




Our digital partners who store third party cookies, including for their own purposes, and their privacy policies can be found here: Google Marketing Platform, LinkedIn, Facebook, Snapchat, Youtube, Bing.


What happens when I turn off cookies?
Disabling or opting-out of some types of cookies may impact your experience and the services we're able to offer. Some cookies make things better for you. For instance, if you disable functional cookies, you'll lose the information you completed in a form if you go back or forward on the site or app. Pro tip: disabling cookies on your desktop won't affect the cookies on your mobile, so you'll have to turn them off for each device you use.
How long do you store cookies for?
"Session" cookies are not stored when you leave our site or app. "Persistent" cookies are stored even when you leave our site or app to continue to provide a personalised experience on your return. When you enable marketing specific persistent cookies, they will be stored for up to 180 days, as of your last visit. All other persistent cookies enabled will be stored for up to 365 days, as of your last visit.
Your Choices
Our cookies settings allow you to make choices about all other cookies outside of those that are necessary for our site. You can return to these settings any time by clicking the "Manage Cookies" button at the top of the page.
Your browser or device may also offer settings to control cookies. You may also opt-out of receiving ads from our digital partners by using their settings or head to Your Online Choices for more info: http://www.youronlinechoices.com/uk/.
More Information
Clearpay Finance Limited is the Data Controller for the purposes of the General Data Protection Regulation (GDPR) and U.K. GDPR / Data Protection Act 2018.
We encourage you to review our Privacy Policy for further info on how we collect and handle your personal data, including how we use cookies, as well as your privacy rights and choices.
Contact Us
Please feel free to reach out to us if you have any questions about our use of cookies. Visit our Contact Us section here: http://help.clearpay.co.uk.
You can also reach out to our Data Protection Officer at [email protected], or at the address below.
Data Protection Officer
Clearpay Finance Limited
101 New Cavendish Street, London, W1W 6XH
Changes to this Notice
The Notice will be reviewed regularly and updated as needed to reflect our current practices. The updated version will be available by following the "Cookies" link on our site. The revised version will be effective from the time we post it. We may notify you if we make material changes to the Notice.
Last updated: 21 June 2023