Lux Beauty Essentials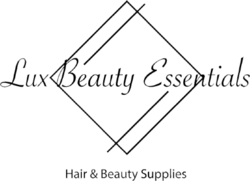 New to Clearpay?
Create an account today and start paying in 4. Always interest-free.
Sign up
Lux Beauty Essentials is LIVE with Clearpay!
Shopping at Lux Beauty Essentials has never been easier and more budget-friendly.
Clearpay is an interest-free payment option that allows you to shop now, enjoy now and pay it off in four fortnightly instalments with Lux Beauty Essentials
How to shop online with Lux Beauty Essentials using Clearpay
Select Clearpay at checkout as your payment method.
If you already have an Clearpay account, log in and complete your checkout.
If you are new to Clearpay, you can sign up while you checkout with Lux Beauty Essentials by following the prompts. No long forms and you'll know you've been approved within seconds.
Orders ship as soon as they would with any other form of payment, as quickly as you choose. Enjoy your purchase straight away and pay over 4 fortnightly instalments.
Are there any fees?
We trust you to make your payments and will support you by sending regular reminder notifications. You will only be charged a 'late fee' if you miss your payments. To learn more please see our terms and conditions.