The latest offers from your favorite brands & be the first to know about new drops right at your fingertips.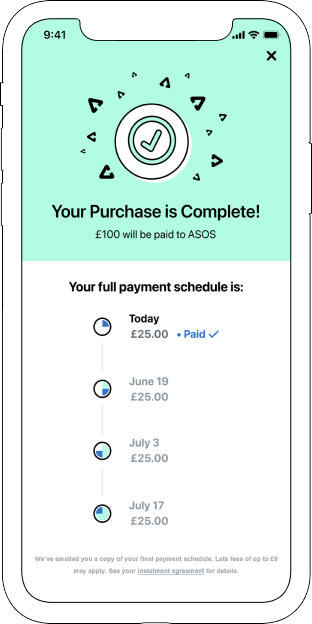 Clearpay is unregulated credit. Please use responsibly. T&Cs, eligibility criteria & late fees up to £24 per purchase apply.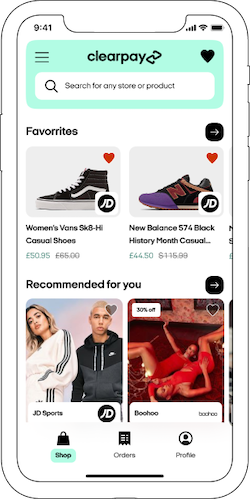 Top stores & brands
We add new retailers and brands every week! From Anthropologie to JD Sports, Marks & Spencer to Urban Outfitters, find deals and the latest trends with Clearpay.
Want to learn more? Buy what you want today, pay for it in four equal instalments, interest-free.
Clearpay lends you a fixed amount of credit so you can pay for your purchase over 4 instalments, due every 2 weeks. Ensure you can make repayments on time. You must be 18+ and a permanent UK resident (excl Channel Islands). Clearpay charges a £6 late fee for each late instalment and a further £6 if it's still unpaid 7 days later. Late fees are capped at £6 for orders under £24 and the lower of £24 or 25% of the order value for orders over £24. Missed payments may affect your ability to use Clearpay in the future and your details may be passed onto a debt collection agency working on Clearpay's behalf. Clearpay is credit that is not regulated by the Financial Conduct Authority. T&Cs and other eligibility criteria apply at https://www.clearpay.co.uk/en-GB/terms-of-service.